Come registrare lo schermo del computer gratuitamente su Windows 10, macOS, Linux con OBS Studio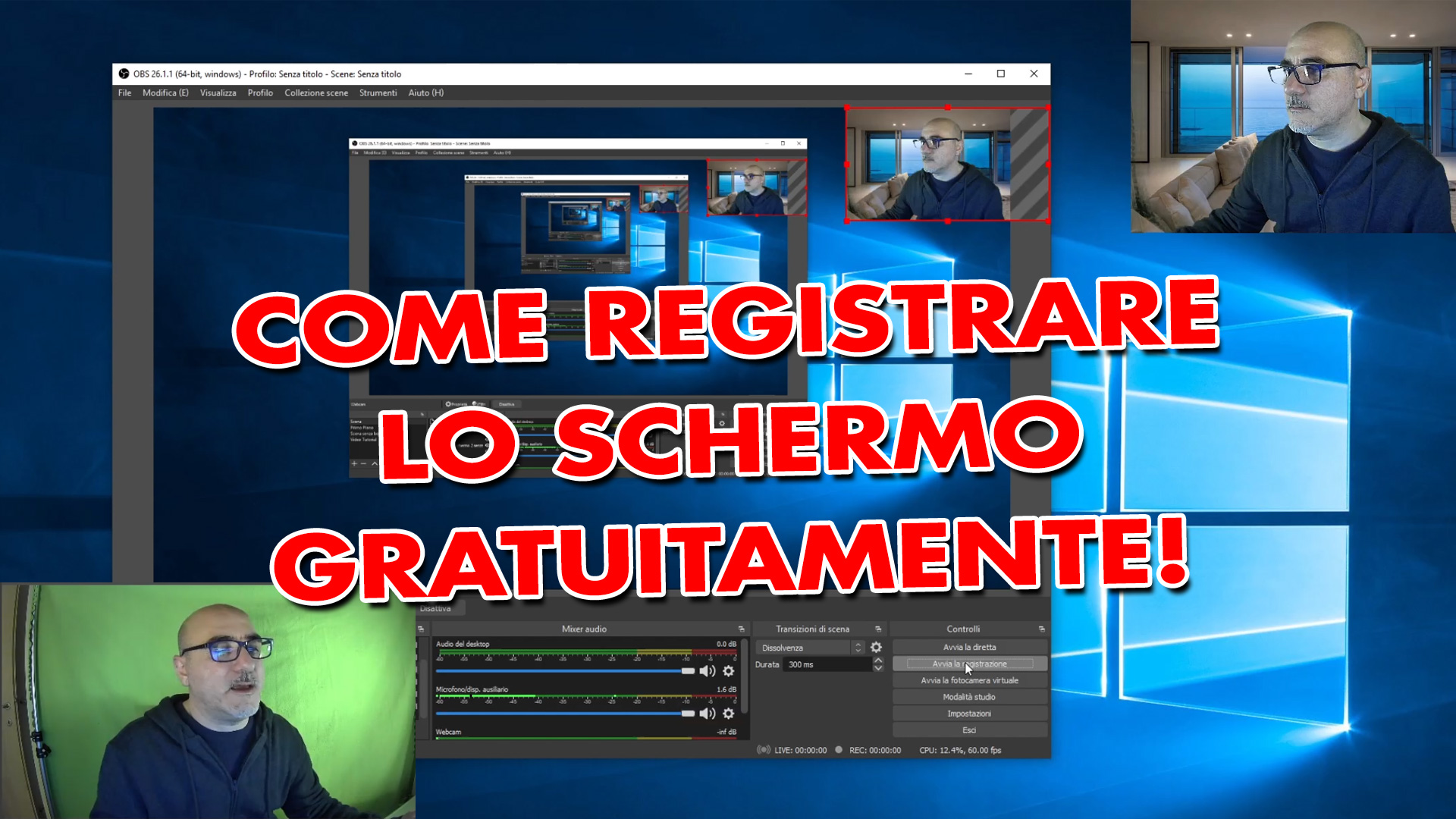 Software gratuito e open source per la registrazione video e lo streaming live.
Acquisizione e missaggio video / audio in tempo reale ad alte prestazioni. Crea scene composte da più fonti tra cui acquisizioni di finestre, immagini, testo, finestre del browser, webcam, schede di acquisizione e altro ancora.
Imposta un numero illimitato di scene che puoi passare da una all'altra senza interruzioni tramite transizioni personalizzate.
Mixer audio intuitivo con filtri per sorgente come noise gate, soppressione del rumore e guadagno. Assumi il pieno controllo con il supporto del plug-in VST.
Opzioni di configurazione potenti e facili da usare. Aggiungi nuove sorgenti, duplica quelle esistenti e regola le loro proprietà senza sforzo.
Il pannello Impostazioni ottimizzato ti dà accesso a una vasta gamma di opzioni di configurazione per modificare ogni aspetto della tua trasmissione o registrazione.
L'interfaccia utente modulare "Dock" ti consente di riorganizzare il layout esattamente come preferisci. Puoi persino far apparire ogni singolo Dock nella propria finestra.
Free and open source software for video recording and live streaming.
High performance real time video/audio capturing and mixing. Create scenes made up of multiple sources including window captures, images, text, browser windows, webcams, capture cards and more.
Set up an unlimited number of scenes you can switch between seamlessly via custom transitions.
Intuitive audio mixer with per-source filters such as noise gate, noise suppression, and gain. Take full control with VST plugin support.
Powerful and easy to use configuration options. Add new Sources, duplicate existing ones, and adjust their properties effortlessly.
Streamlined Settings panel gives you access to a wide array of configuration options to tweak every aspect of your broadcast or recording.
Modular 'Dock' UI allows you to rearrange the layout exactly as you like. You can even pop out each individual Dock to its own window.
Tagged: gratis, monitor, obs studio, registrare lo schermo, screen recorder, windows 10